ThunderChild II and ThunderChild III was designed by Frank Kowalski and built by Safehaven Marine in Cork, Ireland.
FASTcc designed a Hysucraft foil system consisting of a mainfoil slightly forward of the center of gravity and a full beam (tunnel) rearfoil which were built by Hydrofoil Manufacturers S.A. in South Africa.
The foils improved on resistance, power and consumption and enabled it to dare a North Atlantic Record attempt which had to be post-poned due to COVID 19 Pandemic. However, it already achieved a International Offshore World Speed Record for boats larger than 50' on the Cork-Fastnet Rock course on the 9th August 2020.
Thunderchild II turning back at Fastnet Rock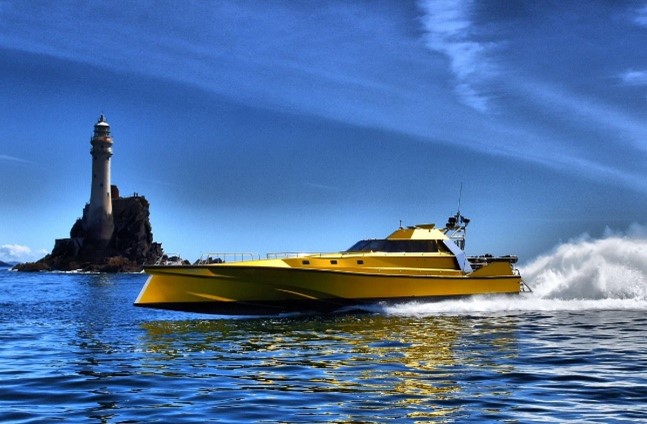 Thudnerchild II at top speed 54.3 knots. Average Speed 45 knots.